What's hot?
Confectionery has always been about taste and flavour, and with mints and gum it's no different. We're seeing fruit alternatives really add the difference. Consumers are adopting brands that can deliver that indulgence different to the norm, and that helps stimulate new consumption opportunities, which are so key to the category.
What's not?
Doing the same as always. We've seen the category under pressure for some years, and it has lost over £70m across gum and mints this year. The decline has accelerated during Covid. The need for refreshment to help freshen breath, hydrate, relax, regulate your breathing etc, all of these still exist but they're much more at home than they have been in the office. It's important that we adapt, change with the times and approach with confidence.
What's next?
It's about new formats that really target and respond to the new occasions – they have to be the focus. But it's also about the ingredients with added benefit, with the likes of zinc and magnolia clinically proven to help freshen breath, and then the added vitamin C to really help support that immune health.
What's new? Three on-trend gum and mint products landing on shelves
Mentos Pure Fresh Cherry
£2/97g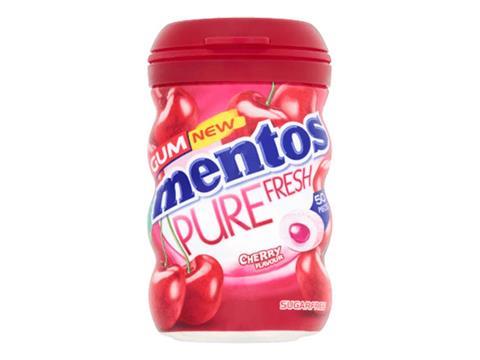 Mint will always be the star of the show when it comes to mints and gum, but according to our expert, eye-catching new fruit flavours are driving growth and creating new opportunities. Serving up something different to tradition, this new Mentos sweet cherry flavour hopes to nail the trend –and it also comes in a handy resealable pot.
Two Wise Chimps Beauty Chewing Gum
£2.30/9pcs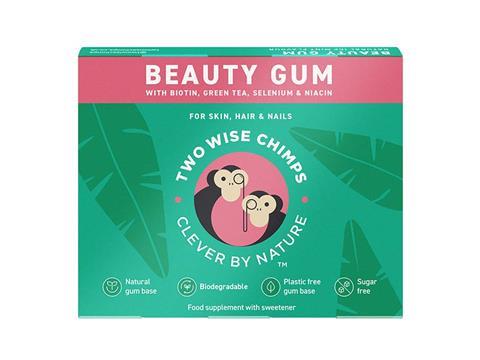 This new launch lets shoppers chew their way to shiny hair and strong nails. Tapping into the trend for beneficial ingredients, this product is one of a three-strong new range of chewing gum in Holland & Barrett, each packed with vitamins and minerals.The sugar-free Beauty Gum contains biotin, selenium and niacin – ingredients proven to maintain hair, skin and nail health, and it's made from a natural biodegradeable chicle tree sap gum base. The other two in the range promise to boost energy and whiten teeth.
Tic Tac Coca-Cola
60p/18g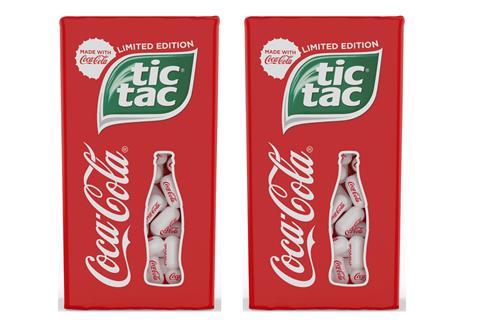 Created as a limited-edition line in partnership with Coca-Cola, this launch speaks to the treating and indulgence occasion that shoppers are on the hunt for. It's the first time Coke has been brought into the confectionery category and, according to Tic Tac owner Ferrero, they combine an "incomparable taste experience" with the "instantly recognisable shape and format of Tic Tac".