Catch up on our webinar where industry experts discuss how to navigate seasonal campaigns amid a cost-of-living crisis and HFSS restrictions, and what you need to know to win seasonal promotions in 2023.
As grocery reflects on the first festive season under the new HFSS rules, we brought together retail and promotions experts, as well as leading creatives and brands, to discuss what's been learned so far and how the industry can continue to engage shoppers around seasonal events as household budgets tighten.
Our panel covered how retailers and brands navigated the busy 2022 festive season and looked ahead to Valentine's Day, Easter and beyond and discussed how promotional strategies and seasonal campaigns might evolve over the next 12 months.
You can watch the discussion on demand or again, to learn what our panel pinpoint is and isn't working in seasonal promotions and hear their take on the most promising creative and promotional tactics.
You'll also find out how retailers and brands can turn the disruption from HFSS and inflation into an opportunity to re-evaluate promotional strategies and put them on a more profitable footing.
Missed the webinar or want to watch it again? Click here to login or Register now
Meet the panel: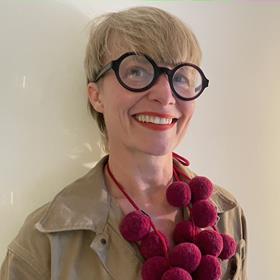 Britt Iversen
Head of strategy, Havas London
Britt Iversen is an award-winning strategist with more than 20 years' experience in the UK creative industries, and sits on the leadership team of the agency she joined in 2021.
Born in Denmark, Iversen started in research at Hall & Partners Soho before being pinched by Mother, where she stayed for a decade – winning D&AD awards for PG Tips' Al & Monkey and Pot Noodle, spearheading Diageo's innovation portfolio and embedding Pimm's as the UK's summer brand.
She has galvanised the founders, board and leadership team at made.com, moved OVO Energy's positioning from start-up to lead player in the energy market, and led the comms strategy on Unilever's tea category as well as their global internal Integrity campaigns for greater corporate fairness.
Iversen is also the co-founder of storytelling-based creative shop Visual Editions, which was named one of the UK's most innovative publishers. She has won a Peabody Award for excellence in digital storytelling for the mobile storytelling space 'Editions At Play', created in collaboration with Google Creative Lab, while all Visual Editions' books are now part of The Art Institute Chicago's permanent collection.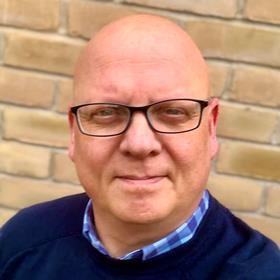 Jon Marlow
Sales director, Divine Chocolate
Jon is a food and drink industry veteran with 30 years' sales and marketing experience. After his business degree, Jon worked in a variety of sales and marketing roles at Carlsberg, and then entered the world of grocery with Associated British Foods (ABF) initially working on Tesco for Twinings Teas, before rising into a number of leadership positions within ABF.
Since Jon joined, Divine chocolates has seen huge transformation, including a brand redesign, a raft of NPD, its seasonal presence rapidly increasing with sales rising over 50% versus previous years, and the company's B-Corp re-accreditation in 2022 seeing the brand improve its score from 127.1 to 130.4. The latter places Divine as the top scoring UK chocolate B-Corp and one of the highest scoring food & drink businesses within B-Corp more generally.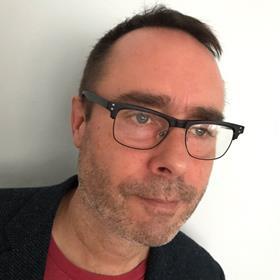 Bryan Roberts,
Global insight leader, IGD
Bryan Roberts has been using data and insights to create better commercial outcomes and enhance shopper loyalty for more than 20 years. As global insight leader at IGD, Bryan provides unrivalled insight and foresight across the global food and consumer goods industry, providing customers with a better understanding of how to unlock success and where our industry is going. Prior to IGD, Bryan has held director-level insight roles at tcc global, Kantar Retail and Planet Retail.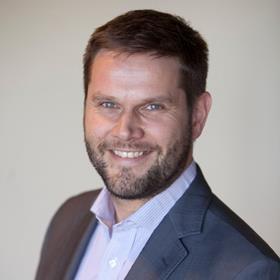 Evan Barlow
Regional director, EMEA, Revionics an Aptos company
Evan has been with Revionics for more than 8 years, expanding his career and responsibilities over that time from Pricing Strategist to Regional Director for EMEA. In his current role, Evan leads the European implementation team, encompassing price strategy and technical consulting from Ireland to Ukraine and Norway to Italy.
With more than 24 years in retail price and promotion optimization, Evan is an expert in deploying advanced analytical and technical tools to solve pricing problems. Prior to joining Revionics, Evan honed his skills in retail, consulting and software while working for companies in the industry like HJ Heinz, DemandTec and Zinc.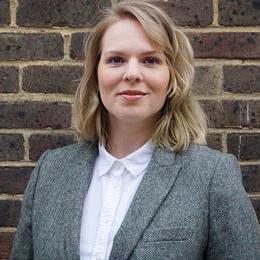 Julia Glotz
Freelance writer and editor - moderator
Julia is a writer, editor and consultant specialising in food and drink, with more than 15 years' experience working in trade media. She was on staff at The Grocer for nine years, including five years as managing editor.