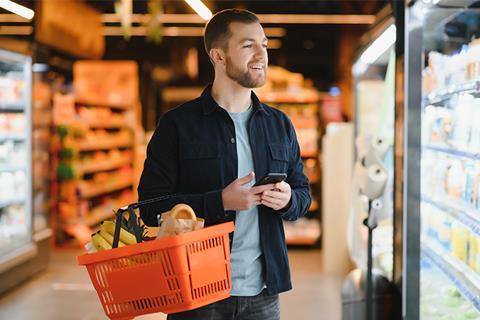 Consumers in the U.K. are going to the supermarket more often but spending less per visit, signaling a trend in how shoppers are reacting to global economic changes. Consumer preferences continue to evolve quickly, forcing FMCGs to focus on:
Predicting economic triggers and their impact on consumer spending and price elasticity
Meeting consumers where they shop and addressing their evolving preferences
Striving for a more digitised and sustainable supply chain
In this report find out how consumer goods companies globally are using insights from Mastercard to transform their strategies as trends take shape.
Complete the form below to download the free report now.
The Grocer may use your contact data to keep you informed of its products and services by email. You can withdraw your marketing consent at any time by clicking the unsubscribe link in such email or by sending an email to dataprivacy@wrbm.com. More information on our processing can be found in our Privacy Notice. By submitting this form, you acknowledge that you have read and understand our Privacy Notice.

Mastercard's offerings go beyond the transaction. We deliver the technology and data capabilities to help retailers and manufacturers innovate, grow, and stay ahead of the competition in today's digital world. By harnessing the power of our real-time, anonymized and aggregated transaction data, powerful software platforms such as Dynamic Yield, SessionM and Test & Learn, and wealth of expertise, we empower retailers to discover new retail insights and opportunities, recommend targeted actions and predict results, improve performance over time, and execute programs and campaigns at scale. With compelling offerings for apparel, restaurant, travel, telco, and more, our services drive efficiency and value and help customers make smarter decisions with better outcomes. For more information visit: mastercardservices.com
View full Profile