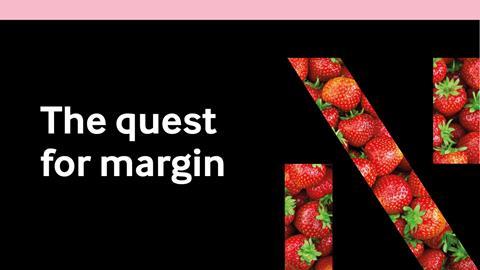 Improving profitability for fmcg manufacturers is an urgent challenge, but leaders say it's hard to know where to start.
In this whitepaper, using research from Solutions by IGD, the Newton team reveal how to:
Mitigate rocketing costs and fragile material supply
Solve planning complexity and weakened resilience
Overcome uncertainty and investment inertia
Find value creators and surface value destroyers
Build superior people capability and relationships
Complete the form below to download the free report now.
The Grocer may use your contact data to keep you informed of its products and services by email. You can withdraw your marketing consent at any time by clicking the unsubscribe link in such email or by sending an email to dataprivacy@wrbm.com. More information on our processing can be found in our Privacy Notice. By submitting this form, you acknowledge that you have read and understand our Privacy Notice.

Newton is a UK-based specialist in operational improvement, fuelled by a fundamental belief that even the best organisations can be better. Our approach is different – deliberately. We work hand in hand with our clients, delivering at the coalface. Together, we crack some of the largest and most complex challenges in the public and private sectors, by pinpointing and implementing the changes that will create the greatest impact. We believe so strongly in what we can achieve together, that we guarantee our fees against delivering results. Visit our website for more details.
View full Profile