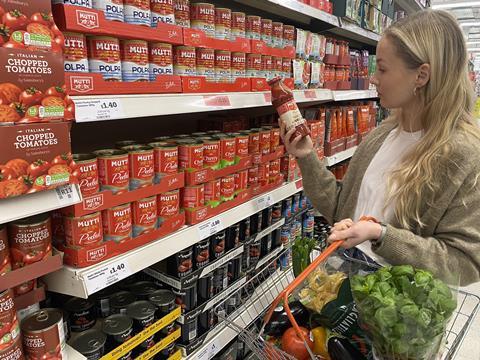 In the midst of a cost-of-living crisis and rising inflation, the performance of the £211.2m ambient tomato category is very much a story of two tales – with private-label and premium brands winning and leading the way, while brands in the middle are being squeezed.
But despite consumers feeling the pinch on their wallets more than ever before, there has been a surge in interest and demand for better-quality ambient tomato products.
In this report, find out how premium brands are coming out on top, and what they have to offer consumers in their evolving behaviours.
Complete the form below to download the free report now.
The Grocer may use your contact data to keep you informed of its products and services by email. You can withdraw your marketing consent at any time by clicking the unsubscribe link in such email or by sending an email to dataprivacy@wrbm.com. More information on our processing can be found in our Privacy Notice. By submitting this form, you acknowledge that you have read and understand our Privacy Notice.