The secret is out! Britain is currently experiencing a 'Bourbon Boom'. The classic tipple's delicious taste, and roots in the historical and culturally vibrant American South, have made bourbon a staple part of home bars everywhere. But why is this happening now, and how can retailers take advantage of the trend?
The rise of bourbon
The dominance of bourbon in the UK drinks industry has been on the cards for a long time. Propelled to iconic status in the early 2000s by TV shows like Mad Men, sales of bourbon have continued to grow in the UK. While the appearance of bourbon-loving characters like Don Draper can be attributed to an initial rise in popularity, it's sweet and smooth taste profile, versatility for creating a range of cocktails and easy mixing, and growing interest in craft producers means bourbon's popularity has continued to boom in Britain.
But recent events have changed bourbon drinking forever. Whereas traditionally bourbon was a choice limited to bar and restaurant visits, Brits' confidence for using it at home grew as cocktail making at home exploded during lockdown. In fact, research shows that almost half of us tried our hand at home cocktail making during the pandemic1 – and cocktails like the classic Old Fashioned, Bourbon Sours and more adventurous recipes like the Mint Julep were featuring more in garden parties and virtual cocktail hours.
The trend for more adventurous happy hours at home – especially during the summer months – has continued long after the world reopened, and as a result bourbon has become a key staple of home bars across the UK.
Sales of American whiskeys like bourbon have been increasing for some time, with sales in the UK topping £1bn for the first time in 2016, and the popularity of bourbon among Brits shows no signs of slowing.
Data from The Distilled Spirits Council of the United States shows that the value of exports of American whiskey to the UK reached US$88m in 20212, making the UK the second-biggest market globally just behind first-placed Japan. And in 2022, Statista research showed that the UK imported almost twice as much American whiskey than its Irish counterpart (according to the value of imports)3.
Three key things Brits look for in a bourbon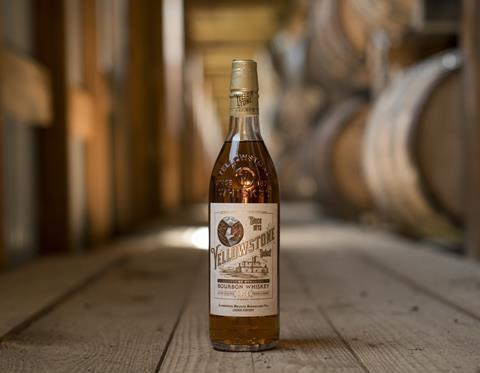 As palates in the UK evolve and interest in bourbon grows, there are three key trends that are appealing to Britain's growing legion of bourbon fans. Understanding and being able to embrace these trends is key for retailers looking to evolve the American whiskey on offer in their aisles.
1. Age
While bourbons technically only have to be aged for a minimum of two years, most are aged for four years. Ageing is a phenomenon that UK bourbon drinkers are more than familiar with from the world of Scotch, where age is generally seen as a measure of quality and flavour. And, although bottles of bourbon haven't traditionally worn age statements in the same proud manner as Scotch, more and more UK consumers are doing their research and finding brands and bottles which offer them the longest time in the barrel. This is one of the reasons why there's a shift in the category, with both a growing number of bourbons starting to boast age statements or promoting maturation to consumers.
2. Authentic provenance
While the idea of 'provenance' can sometimes feel a bit of a hygiene factor, consumers in this category are still keen to know more about the real story behind their bourbon. British consumers are following in the footsteps of their American cousins and increasingly seeking out bourbons with a backstory. They want a whiskey with a story as unique and rich as the bourbon itself.
3. Proof is a measure of flavour
As well as rich heritage and long age, bourbon drinkers in the UK are selecting bottles with slightly higher proofs because they are looking to appreciate the depth of flavour that this brings with it. Bourbons are traditionally much sweeter, with vanilla and caramel notes that set the brown spirit apart from the punch and alcohol-burn typically associated with Scotch whisky. A slightly higher proof still delivers this sweetness, while balancing it with warmth (and even spice) to create a complex, yet incredibly smooth finish.
Buy into the bourbon boom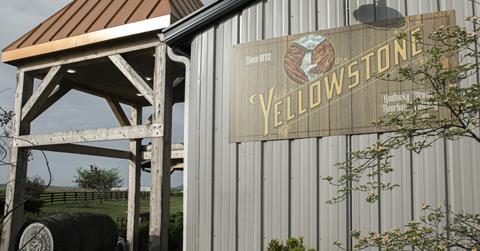 Any retailers looking for a bourbon that combines flavour, age, heritage, and a slightly higher proof, need look no further. Yellowstone Select Kentucky Straight Bourbon (46.5% ABV) is a masterful fusion of flavours, featuring a blend of four-year-old and seven-year-old Kentucky straight bourbons, each chosen to provide this exclusive whiskey with a taste that celebrates its deep distilling roots at Limestone Branch Distillery.
Its balance of sweet and spicy flavours combine to create a winning combination that has seen brand owner Luxco increase exports of Yellowstone Select to the UK by 325% this year to meet growing demand.
To find out more about the rich heritage of Limestone Branch Distillery and the award-winning Yellowstone Select Kentucky Straight Bourbon, contact: Greg Mefford at g.mefford@luxco.com or visit https://limestonebranch.com/spirits/yellowstone-select-kentucky-straight-bourbon/
Sources
1 https://www.asiantrader.biz/at-home-cocktail-making-on-the-rise/
2 https://www.thedrinksbusiness.com/2022/07/us-distillers-say-cheers-to-toasts-not-tariffs/
3 https://www.statista.com/statistics/305178/uk-whisky-imports-leading-5-countries-by-value/

Founded in St. Louis in 1958 by the Lux Family, Luxco is a leading producer, supplier, importer and bottler of beverage alcohol products. The company's mission is to meet the needs and exceed the expectations of consumers, associates and business partners. Merged with MGP Ingredients, Inc. in 2021 (Nasdaq: MGPI), Luxco operates as MGP's Brands Division and manages all MGP/Luxco brands. This extensive and award-winning spirits portfolio includes well-known brands from distilleries including: Lux Row Distillers, Limestone Branch Distillery, Ross & Squibb Distillery and Destiladora González Lux, as well as Niche Drinks.
View full Profile